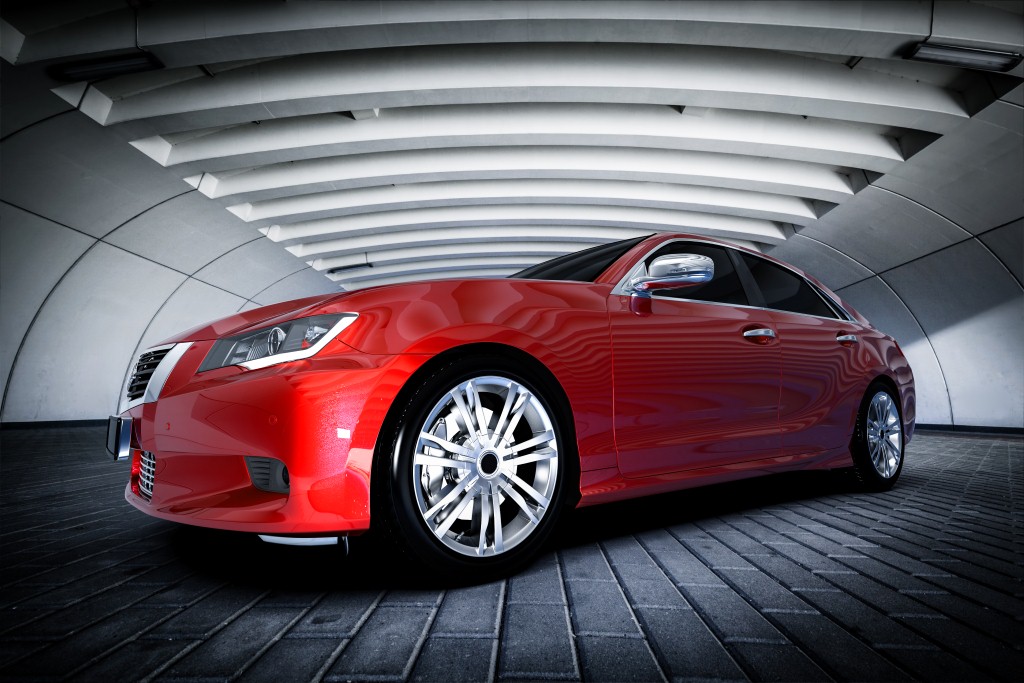 Following the Movement Control Order (MCO), most Malaysians have been told to stay put at home and restrict setting foot out of their homes.
This means less usage of cars – which also means that you could potentially face the risk of flat tyres, dead batteries and dust piling up if your car is left idle for an extended period of time.
Why not take matters into your own hands and follow these 10 steps to clean your car and accomplish a detail-finish as if it's done by a professional?
1.) Wash Your Car
It's important to wash your car regularly because if you leave water stains or bird droppings unwashed for a prolonged period, these contaminants can strip off and damage your car's paint.
When washing your car, be sure to use a cleaner that is made specifically for exterior automotive application.
Do not use household detergents just to save money because it will peel off your car's paint.
Look for a cleaner that can deliver professional-quality results, like the 3M Auto Care Car Wash Soap.
It can safely remove dirt and grime without harming the protective layer of wax that shield polishes, keeping your car sparkling and shiny.
2.) Dry Your Car
Next up is drying your car. You shouldn't let your car air dry because once the water evaporates after washing, minerals will remain, and cause corrosion.
To make things worse, it also causes unsightly watermarks and streaking.
Instead, use microfibre cloths to dry your car because it effectively absorbs water and doesn't scratch your paint coating.
Wipe your car's body from the top down thoroughly and make sure no area is still wet to prevent rusting.
3.) Clean Your Tires
Grime and brake dust build up on the rims over time and corrode the coating, causing unwanted discolouration.
Hence, look for a powerful solution that can remove even the toughest buildup from the road, such as the 3M Wheel and Tire Cleaner.
The cleaner is formulated to meet the special challenges of cleaning wheels and tires, in one easy step. Not only can it effectively clean tough scuffs and soil from tire sidewalls, it also polishes the wheels, leaving a brilliant shine.
Restore the deep black colour and natural shine to your tires with 3M Tire Restorer.
4.) Restore Your Tires
Although your tires are now clean from grime, they may still look dull and faded.
To wipe away the dull, lifeless look that diminishes the appearance of your tires and molding, use the3M Tire Restorer.
It can restore faded tires with deep black colour and natural shine to renew the vibrancy of their original color.
The tire restorer is also made with a non-sling formula that will not blemish your automotive paint jobs.
Fix scratches and scuffs that diminish your car's look with 3M Scratch Remover.
5.) Eliminate Scratches
After washing your car, search for scratches and scuffs along the body.
These blemishes can quickly dull your vehicle's appearance and lessen its value, so they should be fixed immediately.
Don't forget to check the area near the door handle.
You can treat surface scratches that cut the protective coating yourself using scratch removers, but deeper scratches that penetrate the paint should be left to professionals.
Doing this yourself won't hurt your wallet as much as sending it to a car detailer, but make sure to look for a product that can help you achieve the same professional effect, like the 3M Scratch Remover.
It helps eliminate minor scratches, scuffs and other small defects by sanding, compounding and polishing automotive clear coats from the paint, producing a high polish finish.
Protect your car's paint and give it a glossy shine with 3M Quick Wax.
6.) Wax Your Car
Waxing your car does not only refresh its appearance with a glossy shine, it also functions as a protective layer for your paint against UV ray and other corrosive elements.
Take note to wax your car once every six months to ensure that the coat is intact.
In between, you can try applying 3M Quick Wax for touch-ups between washes or in the event your car goes through a rain storm or is hit by bird droppings to help recapture the "just waxed" look and renew the shine and gloss of your vehicle.
The product contains carnauba wax, which is the favourite among automotive professionals, for its rich, deep shine.
You can use it daily, weekly or monthly depending on your needs to keep that clean, newly waxed look you want your car to have every day.
Use the 3M Headlight Lens Restoration Kit
7.) Restore the Headlights
Vehicles today use more plastic components because they are durable and can reduce the vehicle's overall weight.
However, they are prone to yellowing and become hazy due to exposure to the elements.
Hazy headlights can be dangerous as it will limitvisibility while driving at nightandcould put you, your passengers and other cars at risk.
Hazy, dull headlights also diminishes the appearance and value of the vehicle.
Rather than using ineffective solvents to restore your headlights, try using 3M Headlight Lens Restoration Kit.
It can remove yellowing, scratches, dirt, oxidization and other material buildup on the plastic lens.
8.) Clean the Interior
The first step to cleaning your car's interior is throwing out all of the trash such as cups, tissues and papers.
Don't forget to wipe down your steering wheel and other surfaces that potentially have germs.
It may even help to keep a pack of disinfecting wipes in your car. Next, remove the floor mats before vacuuming the interior.
Then, vacuum from the top down, starting from the headliner, seats, dashboard, console and down to the floor.
Don't forget to also vacuum the floor mats you removed before putting them back into place.
To make sure your car is thoroughly clean, adjust the seats to reach hard-to-reach areas and clean them.
You should vacuum your car each week or even twice a week if you can, to minimize accumulation of dirt, or worse, bacteria.
9.) Restore the Seats
Over time, dirt and grime also build up on the seats, arm rests and other interior surfaces.
When cleaning the seats, choose a cleaner that is suitable for the material. Leather and vinyl seats need a specialized cleaner towipe away the residue and deposits that tarnish their appearance.
Leather seats, especially, need to be given extra care.
They should be conditioned at least once every three months, as they are prone to drying, cracking and aging.
The 3M Leather and Vinyl Restorer is a great cleaner which you can use to deep clean dirt and grime from all vinyl, leather, rubber and plastic surfaces.
It is formulated with conditioning oils that help keep the material soft, supple and hydratedandalso speciallyenriched to give vinyl and leather a lustrous appearance and feel.
If you have fabric seats, vacuum them, then spray them with a disinfectant spray.
10.) Clean the Windows
The last step is cleaning your car windows. When detailing otherparts of your car, you might have oversprayed various products onto your windows and tainted them.
Cleaning them will give a finished, cleaned look to your vehicle.
Use a glass cleaner for better results, and spray it onto a microfibre cloth instead of the window when wiping.
Wipe with a straight up and down motion on both sides of the window for best effects.
Bonus tip – one of the best ways to keep your car up to par, is to drive it.
Your car is a piece of machinery and machinery needs utilization and exercise.
You don't have to drive it every day, especially during the MCO. You can drive it once a week, perhaps for a quick trip to the grocery store.
This is to ensure your car battery is charged sufficiently and your tyres stay in good shape. If a vehicle is left stationary for too long, the tyre could develop flat spots as the weight of the vehicle presses down on the tyres' footprints and can lead to a flat tyre.
Your car will look constantly shiny and brand new if you follow the above steps and detail your car on the regular.